Annual Dinner 2022
The Society is delighted to announce that the Annual Dinner is to be held in the School Hall, by kind permission of the Headmaster, on Saturday 17th December 2022. A champagne reception will be held from 6.30pm, with the Dinner to start at 7pm sharp. The Annual Dinner is a black tie event, owing to inevitable increased costs, tickets are priced at £54 for Society members and £59 for guests.
Ticket applications will once again be via the OCS website, the link below will be activated for ticket sales at 10am on Friday 18th November.   Members should submit early ticket applications as the event is usually sold out within a few days.
---
They Stand Beside Us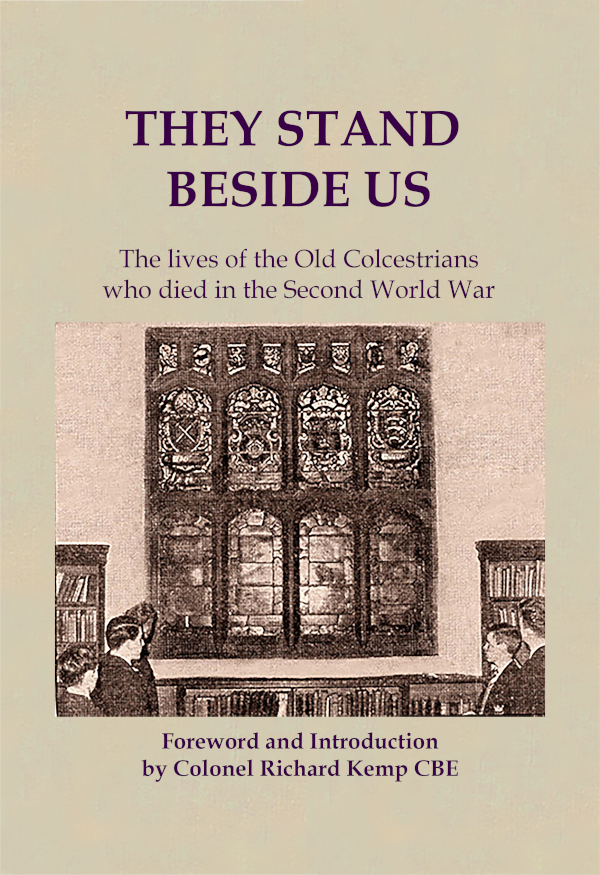 This book brings together the life and death stories of the 73 former pupils and staff of CRGS who were killed fighting for their country in the Second World War.
---
Old Colcestrians

The Old Colcestrian Society is the official alumni organisation of Colchester Royal Grammar School, with over 1,300 members. Our objectives are to help our members to stay in touch with each other and the school through a variety of events, to support the school and to support past and present students of the school with their studies and their careers.
---
New: sign up or renew your subscription online
You can now join the Old Colcestrian Society through this website, and existing members can renew their subscriptions through a secure payment portal. Members can also amend their details, including contact preferences, by logging in to this site.
---
Articles of Association
The society's Articles of Association have been updated. Click here to view/download a copy (opens in a new window).
Annual Dinner 2022 The Society is delighted to announce that the Annual Dinner is to be held in the School Hall, by kind permission of the Headmaster, on Saturday 17th December 2022. A champagne reception will be held from 6.30pm, with the Dinner to start at 7pm sharp. The Annual Dinner is a black tie event, owing to inevitable increased costs, tickets are … Read more